Book A Boiler Installation in Bristol
If you're searching for a Boiler Installation in Bristol, Bristol Unigas have you covered. Our fully qualified Gas Engineers have fitted so many Worcester Bosch boilers we have become an accredited installer for them. This means our Plumbers are recommended by Worcester Bosch to carry out servicing and boiler installations in Bristol, Bradley Stoke, Patchway, Winterbourne, Filton and the surrounding areas.
As well as installing new boilers, we also offer one-off affordable boiler repairs in Bristol with no contracts or long waiting times.
If you would like to speak to our Bristol plumber & boiler expert about sourcing or installing a new boiler in Bristol, please call 07570980875.
New & Replacement Boiler Installations
If you're looking to upgrade your current boiler, Unigas can source and install a new boiler in Bristol with fast turnarounds. Whether your goal is to lower the cost of heating your home, or your boiler simply needs replacing, our Gas Safe Engineer can help recommend the right model for your home.
As a Worcester Bosch approved boiler installer, Bristol Unigas are able to offer Worcester Bosch boilers with a parts and labour guarantee.  For the Lifestyle 8000 range we offer a 12 year guarantee, and a 10 year parts and labour guarantee on the Si Compact, i ERP and the Ri range of boilers, when fitted with a Worcester system filter.
If you're having trouble deciding what boiler to have installed or are worried about the cost of a new boiler, a condensing boiler could be the answer. Condensing boilers are the most energy efficient central heating boilers on the market, making heating your home less expensive. The higher operating efficiency is made possible by the design of the condensing boiler's larger, or dual heat exchangers. These work to recover as much waste heat as possible. High efficiency condensing boilers can convert more than 86% of their fuel into heat, compared to 65% for old G rated boilers.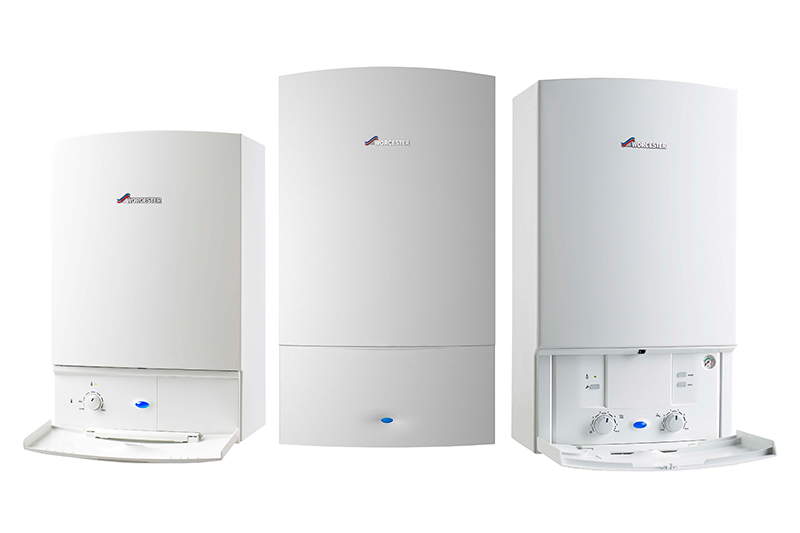 Worcester offer a 12 year parts and labour guarantee on the Lifestyle 8000 range and a 10 year parts and labour guarantee on the Greenstar 4000, CDI compact, Si Compact, Greenstar Ri and 6 year parts guarantee on the Greenstar 2000 range if fitted with a Worcester system filter.
For a FREE comprehensive boiler quote call Bristol Unigas
Energy Efficient Boiler Installations
If you've suffered a boiler breakdown that can't be repaired, it might be time to consider upgrading to a more economical and energy-efficient model. If your boiler is 10/15 years old then it could be a G rated boiler. Replacing an old G rated boiler with an A-rated condensing boiler, with a full set of heating controls, can save up to a quarter on your heating bills straight away and up to 1,300kg of CO² year! 
If your boiler is newer, it may well be in a higher energy efficient band. Below are typical savings which can be achieved by replacing boilers with new A-rated condensing models and installing a full set of heating controls:
Old Boiler Rating

Annual Saving (£/yr)

Annual Saving (kgCO2/yr)

Below 70%
£235
1,260
(70% – 74%)
£150
800
(74% – 78%)
£110
575
(78% – 82%)
£70
375
Installing a condensing boiler can be completed on most new and old heating systems. A Regular condensing boiler heats your water through a hot water cylinder, whereas a Combination condensing boiler gives you instant hot water, without the need for a cylinder. Both provide central heating in the same way. Our local Bristol boiler installer will advise you on which type of condensing boiler is most suitable for your home.
To book a new boiler installation in Bristol, please call our fully qualified Bristol Gas Engineer on 07570980875!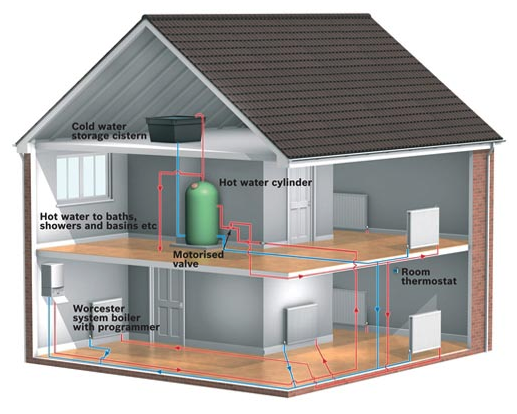 If you are looking for a Plumber or Gas Engineer in Bristol then look no further.
To book your Boiler Installation, please call 07570 980 875 today!
To find out more, or simply for advice, call our specialist plumbers on 07570 980875 or fill in the following form